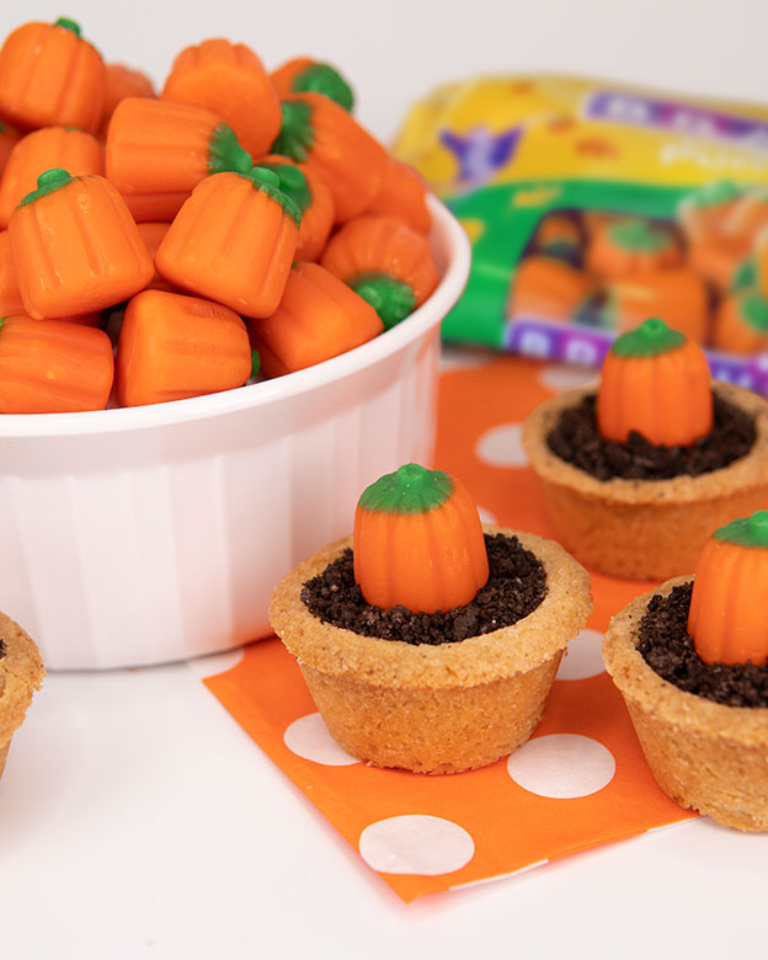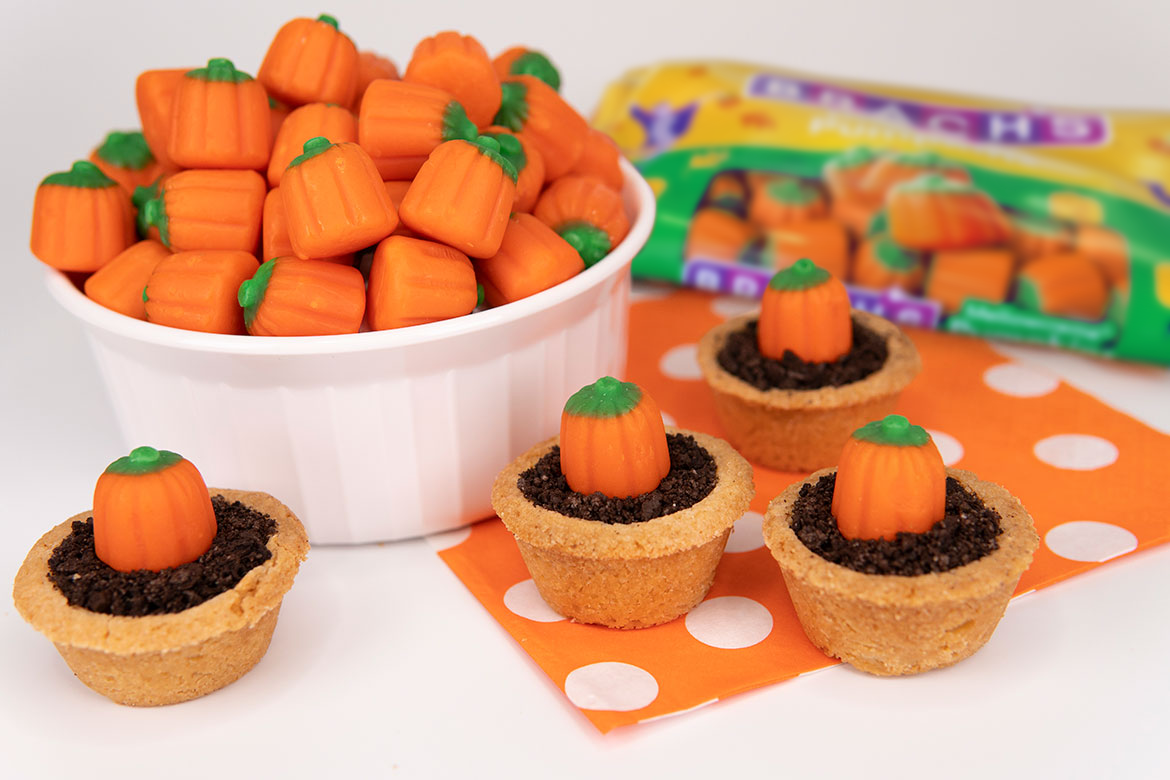 Pumpkin Mellowcreme® Candy Cookie Bites
Print

|
Share


25-35 min
Ingredients
refrigerated sugar cookie dough
6 ounces white chocolate chips
¼ cup heavy cream
chocolate sandwich cookies (pulverized in a blender)
Brach's Pumpkin Mellowcreme® Candy (1 bag)
Preheat oven to 350.
Cut slices of the sugar cookie dough and press into mini muffin pans that have been sprayed with nonstick spray. Press the dough up the sides to look like a little pie crust.
Bake for 10-11 minutes until golden brown. Allow to cool completely.
Place chocolate in small heatproof bowl. Set over warm water on low heat (water should not touch bottom of bowl). Stir very frequently until melted.
Separately, heat cream until very warm and then slowly add into melted chocolate and whisk until smooth.
Spoon chocolate mixture into cookie cups and refrigerate until firm.

Sprinkle ground chocolate cookies onto top and place Brach's Pumpkin Mellowcreme® Candy in the middle.
---