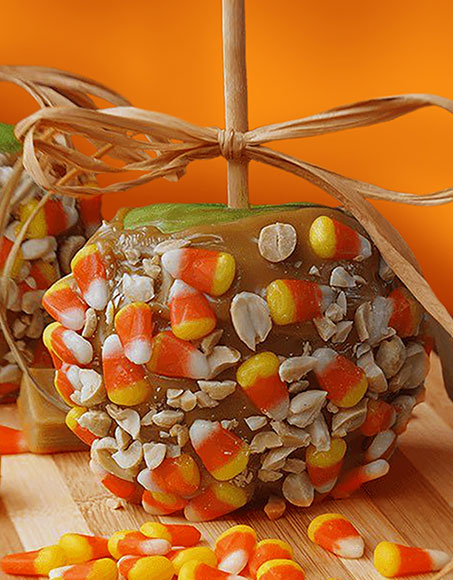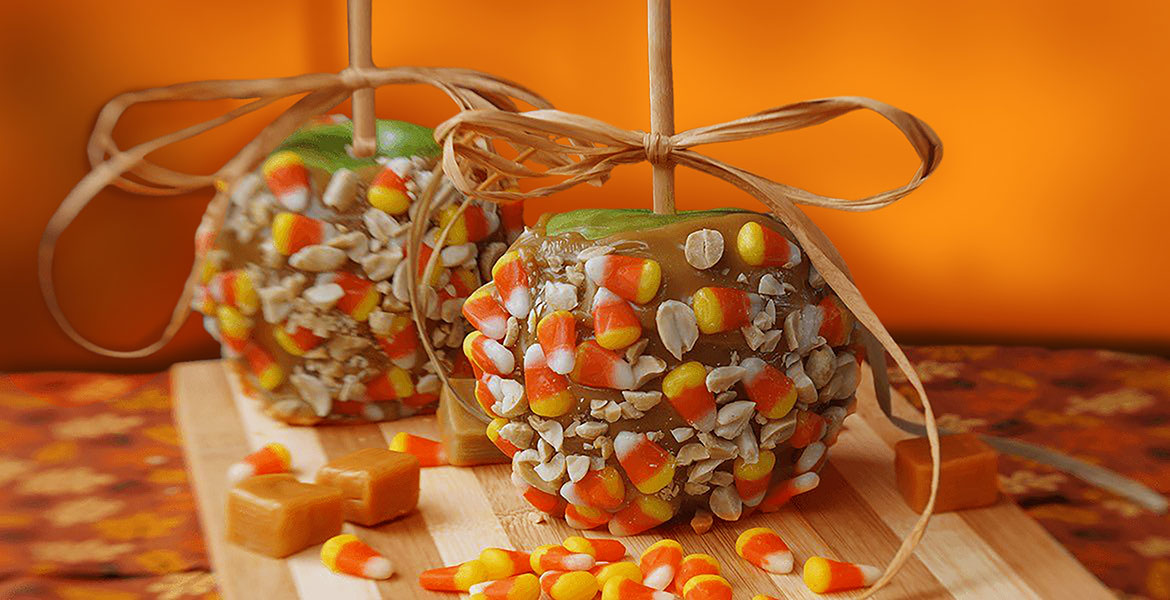 BRACH'S® Candy Corn Caramel Apples
Print

|
Share


25-35 min
Ingredients
8 Granny Smith Apples (or your preferred choice)
2 bags BRACH'S® Milk Maid® Caramels
1 bag BRACH'S® Mini Candy Corn
1 jar roasted peanuts (chopped)
2 Tablespoons water
popsicle sticks
Press a popsicle stick into each apple.
Fill a bowl with BRACH'S® Candy Corn and a second bowl with the chopped roasted peanuts.
Unwrap and put caramels and 2 Tablespoons water in medium saucepan. Cook on medium-low heat until caramels are completely melted (approx. 15 minutes), stirring constantly.
Dip apples into melted caramel until evenly coated. Allow excess caramel to drip off.
Quickly roll apple in BRACH'S® Candy Corn and then in peanuts.
Refrigerate at least 1 hour. Remove from refrigerator 15 minutes before serving.
---