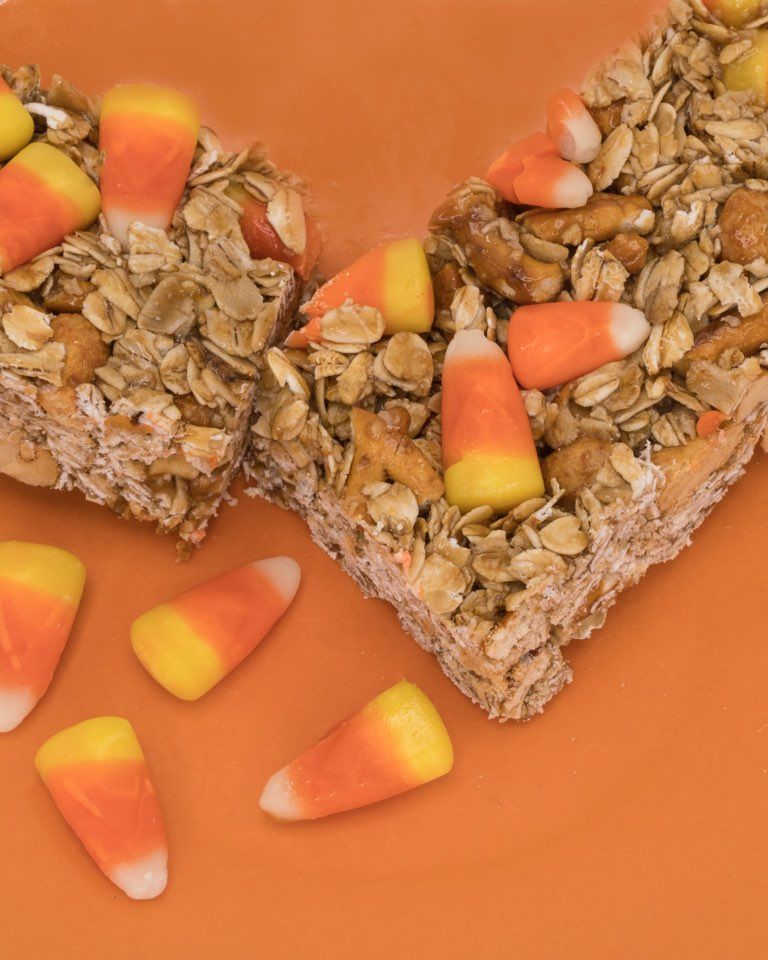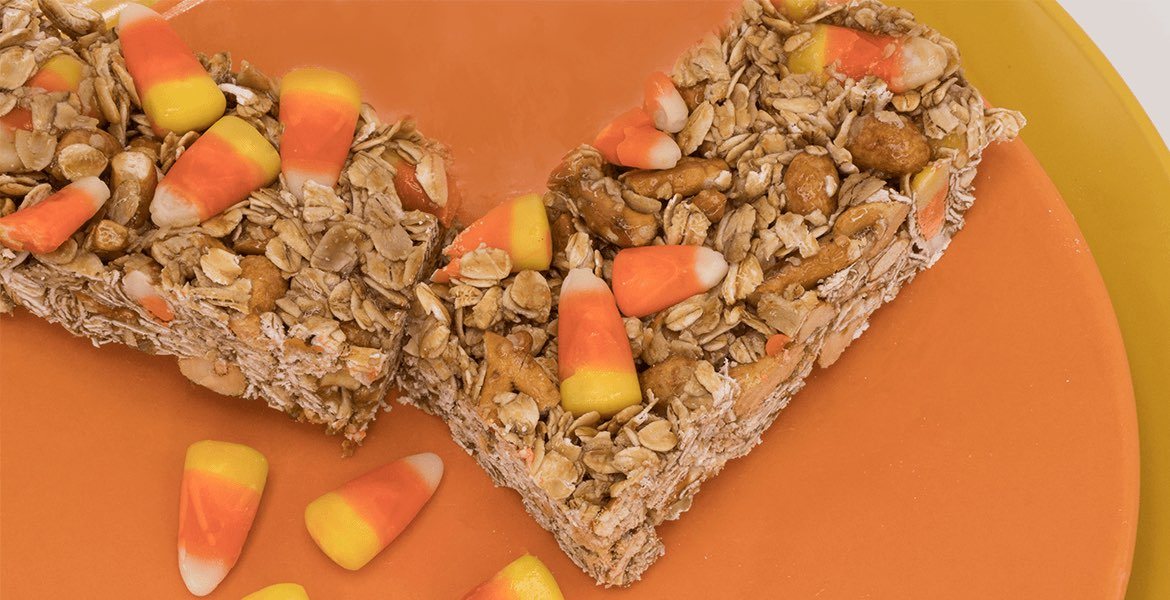 BRACH'S® Candy Corn Granola Bars
Print

|
Share


25-35 min
Ingredients
2½ cups old fashioned rolled oats
½ cup roasted peanuts
¼ cup honey
¼ cup butter
⅓ cup brown sugar
1 teaspoon vanilla extract
1 cup BRACH'S® Candy Corn
¾ cup pretzels, broken up into small pieces
¼ teaspoon salt
Preheat the oven to 350 F degrees.
Spray a 9x9 baking pan with nonstick spray and then line with parchment paper.
Place the oats on a cookie sheet and bake for 8-10 minutes until lightly toasted.
While the oats are toasting, put the honey, butter, and brown sugar in a large saucepan. Cook over medium heat until the butter melts and the sugar dissolves, stirring occasionally. When butter mixture is ready, remove it from the heat and stir in the vanilla and salt.
Quickly add in the toasted oats, peanuts, pretzels and BRACH'S® Candy Corn and stir to combine. Make sure all of the ingredients are well coated.
Place all of the mixture in the prepared baking pan. Use the bottom of a greased measuring cup to press the mixture into the pan.
Chill the granola bars for at least an hour. Lift the bars from the pan using the edges of the parchment paper and place on a cutting board.
Cut into bars and serve or store in the refrigerator individually wrapped in parchment until desired.
---