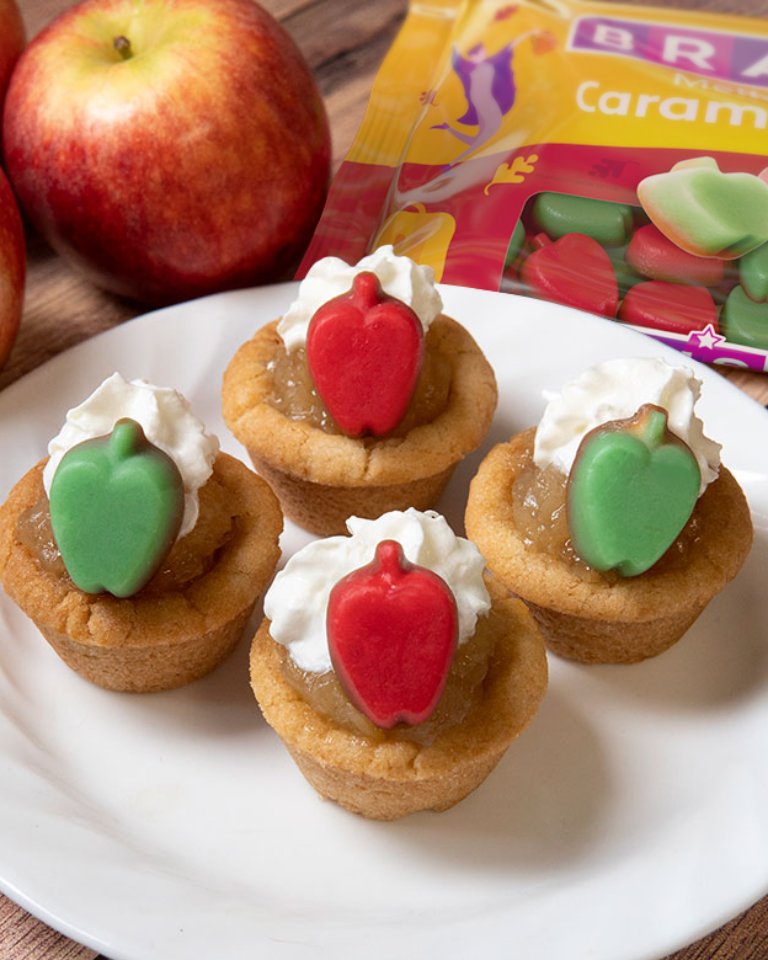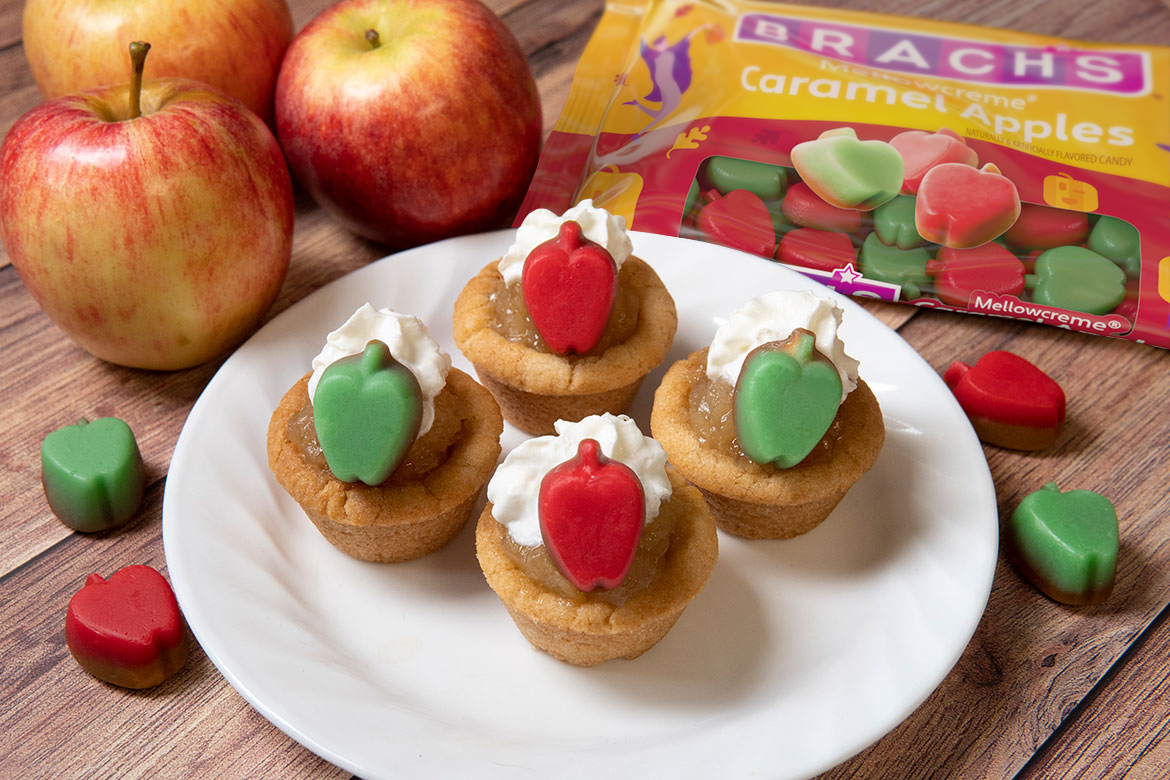 Caramel Apple Mellowcreme® Candy Pie Bites
Print

|
Share


25-35 min
Cookie Crust
1½ cups flour
1 teaspoon baking soda
½ teaspoon baking powder
¼ teaspoon salt
¾ cup sugar
½ cup butter, room temperature
1 egg
1½ teaspoon vanilla extract
Filling
1 can Apple pie filling (or your own homemade recipe)
Whipped topping
Brach's Caramel Apple Mellowcreme® Candy (1 bag)
*Makes approx. 24 Caramel Apple Mellowcreme® Candy Pie Bites
Preheat oven to 375 F degrees. Spray a mini muffin tin with non-stick spray.
In a bowl mix together the flour, baking soda, baking powder and salt.
In a larger separate bowl, mix the sugar and butter and beat for a couple minutes until light and fluffy.
Add egg and vanilla extract and continue mixing until fully mixed.
Add the flour and mix for an additional 2 minutes.
Take a 1 inch ball of dough and press in one of the muffin tin cups. Press the dough evenly up
Bake the cookie crusts for about 12 to 15 minutes or until edges are golden. Let cool for 5 minutes and remove from muffin tin. Let cool completely.
Serve or refrigerate for up to 24 hours. You can also prebake the cookie crusts and prepare the apple filling up to 2-3 days in advanced and assemble right before serving.
While the cookie crusts are cooling, take the apple pie filling and put in a food processor. Chop until apple pieces are fine.
Spoon a teaspoon of the apple pie filling in each cookie crust and top with a bit of whipped topping and a Brach's Caramel Apple Mellowcreme® Candy. Sprinkle with a dash of cinnamon.
---