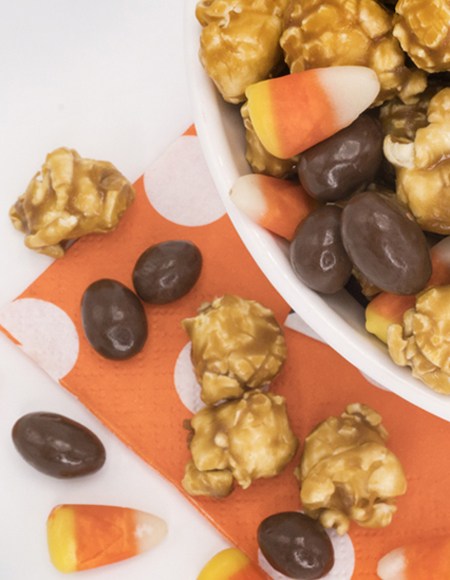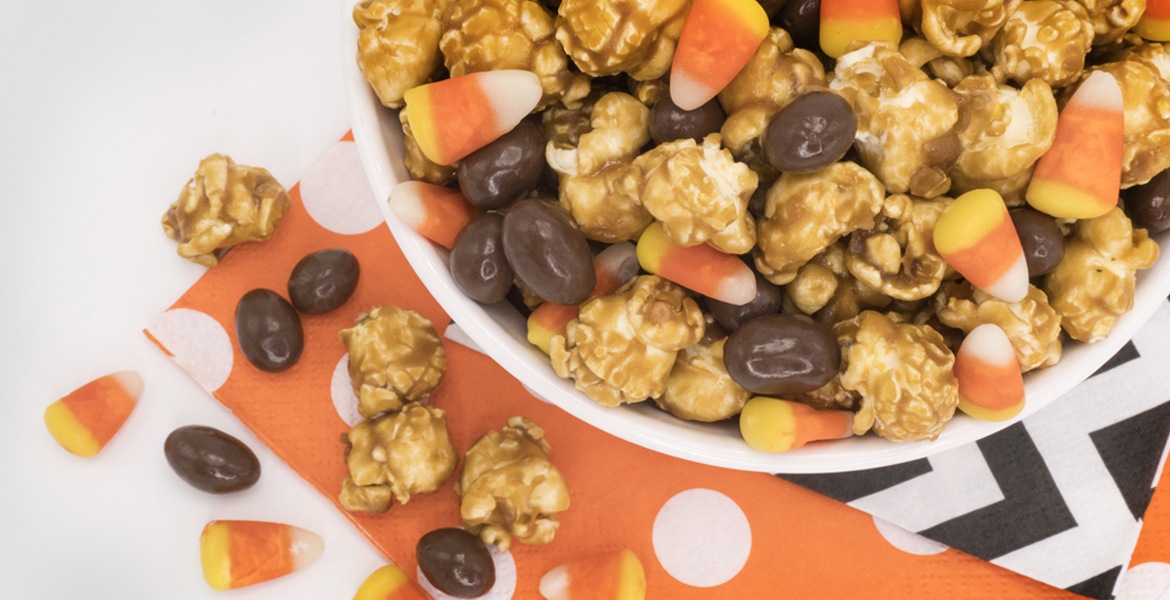 Brach's Classic Candy Corn Popcorn Munch
Print

|
Share


25-35 min
Ingredients
12 cups of lightly salted popped popcorn
1 cup unsalted butter
1 cup light brown sugar
3 teaspoon vanilla
½ teaspoon baking soda
5-6 bags of Brach's Classic Candy Corn
Melt 1 cup of butter in a medium saucepan over medium heat.
Add 1 cup of brown sugar and stir until thoroughly mixed.
Stirring constantly, bring the mixture up to a boil on medium heat.
When it reaches a boil allow it to cook for 4 minutes without stirring on medium heat.
Add the 3 teaspoons of vanilla and stir to mix.
Allow to boil for 1 more minute.
Add the ½ teaspoon of baking soda and mix.
Drizzle the caramel mixture over the popcorn. Use a wooden spoon to gently stir the popcorn with the mixture until the kernels are all covered.
Pour the popcorn out onto a cookie sheet covered with parchment paper and immediately sprinkle Classic Candy Corn over the top of the caramel corn.
Let the Classic Candy Corn before serving.
---