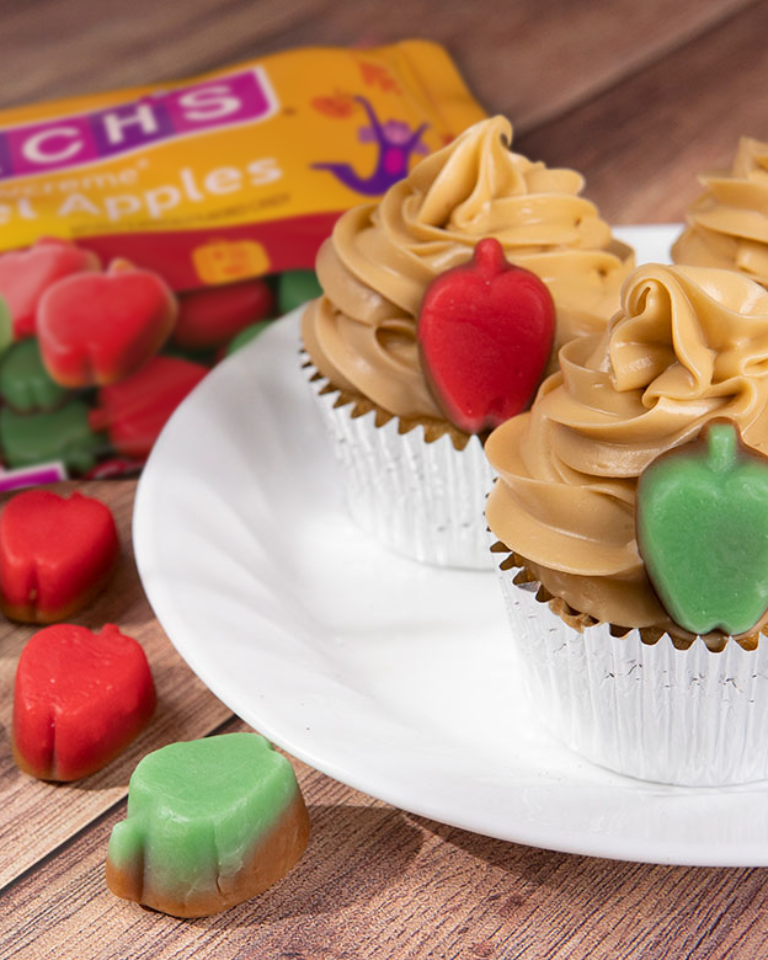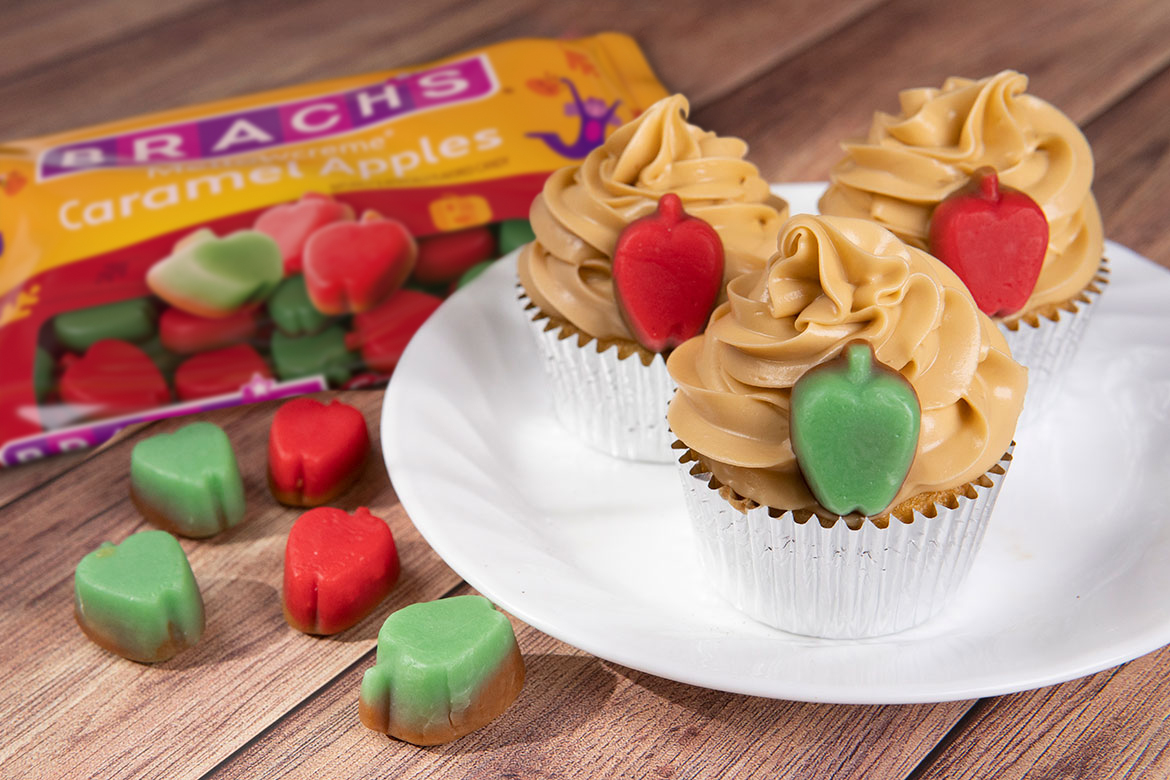 Caramel Apple Mellowcreme® Candy Cupcakes
Print

|
Share


25-35 min
Cupcakes
1 cup butter, softened
1 ⅔ cups white sugar
2 large eggs eggs
2 teaspoons vanilla extract
3 cups sifted cake flour
2 ¼ teaspoons baking powder
½ teaspoon salt
1 ⅓ cups milk
Frosting
6 tbs butter
1 cup vegetable shortening
2 cups powdered sugar
3/4 cup caramel sauces (ice cream topping)
Ingredients
Brach's Caramel Apple Mellowcreme® Candy (1 bag)
Preheat oven to 350 degrees. Place 12 liners in a cupcake pan.
In a large bowl, cream together the butter and sugar until light and fluffy.
Beat in the eggs one at a time, then add the vanilla.
In a separate bowl, sift together the flour, baking powder, and salt.
Fold the flour mixture into the first bowl alternately with the milk, mixing just until incorporated.
Pour batter into cupcake liners.
Bake in preheated oven for 18 to 22 minutes, or until a toothpick inserted into the center of a cupcake comes out clean.

Immediately press a Brach's Caramel Apple Mellowcreme® Candy into the center of each cupcake.

Let cool in pan for 10 minutes, then remove and place on a wire rack to cool completely.
---